The Quisling (February 2018)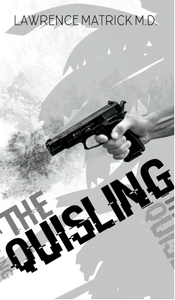 The Quisling is a contemporary action thriller that follows the story of practising psychiatrist, Dr. Zack Scarlatto as he tries to get out from under the thumb of a Mexican drug cartel. The quisling, Carlos, a traitor, has been uncovered within the organization, and had his face slashed in retribution. It's become dangerous to be even remotely associated with the gang, as Zack is—marginally. What's worse, Maria, the woman that Zack has fallen for, knows who—and more importantly, where—the quisling, her husband is. But she has disappeared.
But Zack has his own problems in trying to raise the crumbling psych ward that he has been assigned to in San Diego back to respectable heights—even if he must use whatever means available to get it done. Navigating a world of abuse, suicide, dysfunctional personalities, and organized violence, Zack must decide if the woman he loves, Maria, and the life he is building for himself can ever exist side-by-side.
Road to Recovery: Following your Motor Vehicle Accident (2015)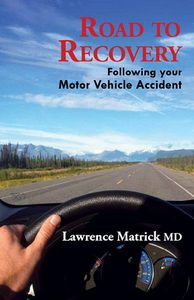 Having a motor vehicle accident and an injury is bad enough, but sadly that's not the end of it. Then you find yourself buried by the volume of forms, treatments, appointments with consultants, meetings with lawyers… and the list goes on and on. I have seen many people who have been involved in a motor vehicle accident, being overwhelmed by the added stress of the medical-legal process. If you are one of these people, reading this book will help you to understand the medical-legal relationship as you prepare your injury claim.
I am a qualified physician and psychiatrist, in practice for many years. I have written hundreds of independent medical evaluations, or IMEs. I have been qualified by the courts as an expert witness dealing with people who have been involved in motor vehicle accidents, or MVAs. Almost every patient I've seen in this capacity is nervous or frightened before and during the consultation.
This book discusses many important questions that people like you have asked me over the years.
Questions like:
• How do I deal with the insurance company?
• Do I need a lawyer?
• What type of doctors and other therapists will I need to see and what type of therapy will I need?
• And, most importantly, will I get better?